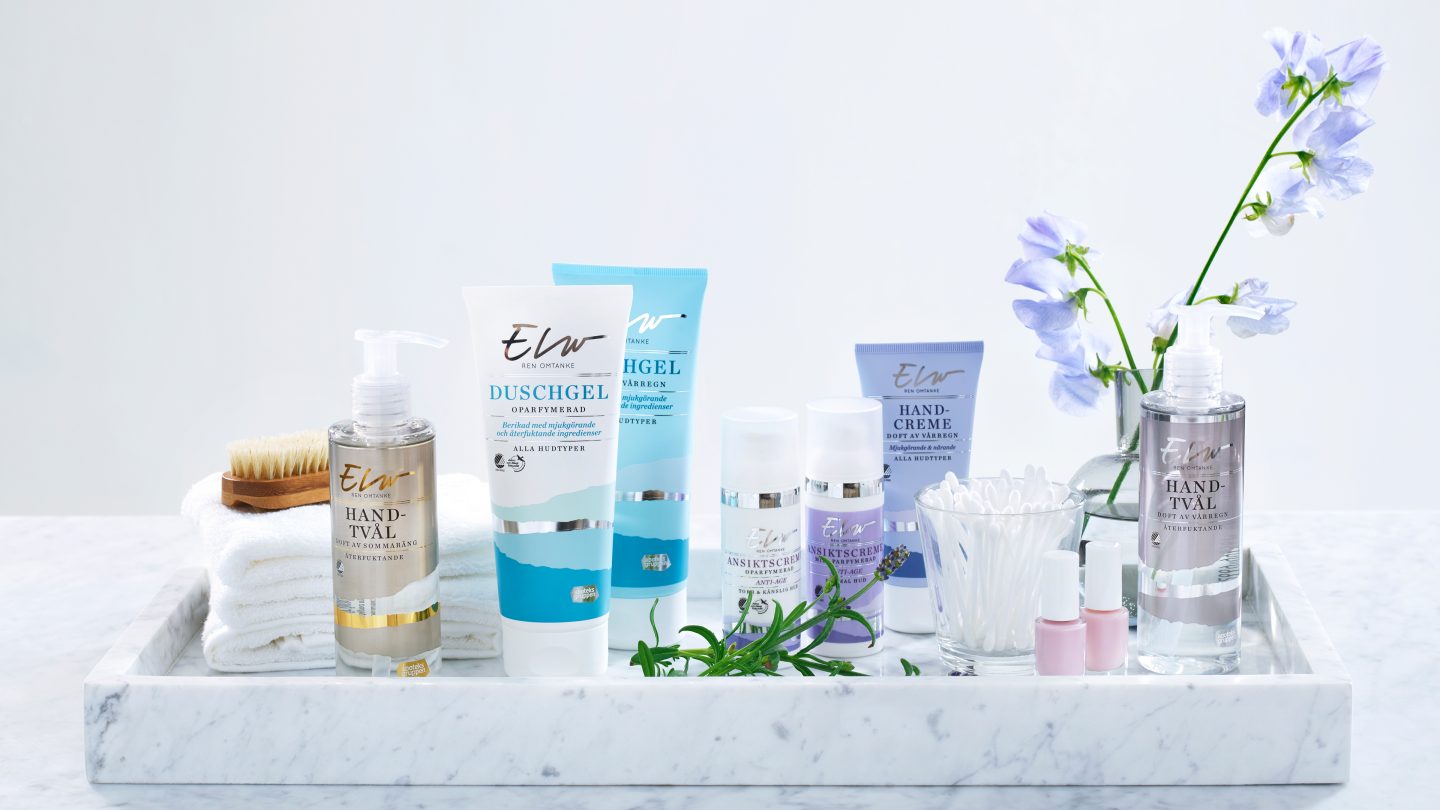 Apoteksgruppen is Sweden's fourth largest pharmacy chain, with 176 pharmacies all over the country.
Mission
Apoteksgruppen wanted to focus on its private label brands. As part of this process, Pond Design was asked to update and modernise the design of Apotektsgruppen's ELW brand, including reviewing the name and the brand's structural design.
Insight
The skin care category, especially within the private label area, is crowded with brands that focus on delivering functional and informative messaging to consumers.
The idea
We developed a soft and expressive logo to enhance the brand's emotional impression, a well defined and dynamic design system and a visual expression that was readily recognisable and charged the brand with emotional values. In addition, we created a new packaging structure to help customers find their favourite products.
Structural Design
Packaging Design
Naming