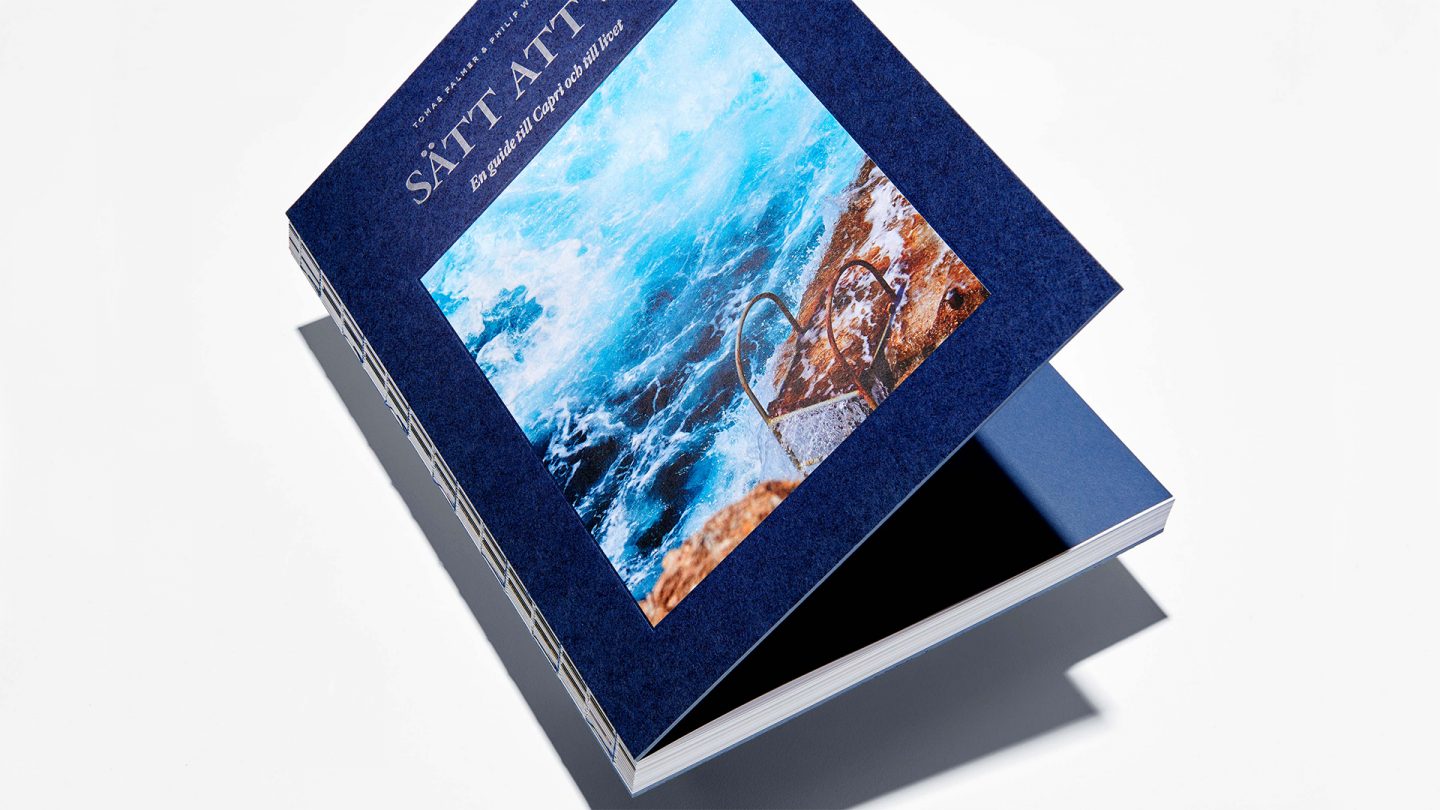 "Sätt att se" (Ways of seeing) is a book that takes you on a journey to a magical place, to an island of contrasts, which, in spite tourism and celebs, has managed to keep its authentic charm and awe-inspiring beauty. This is a book with its own inherent inspirational and esthetical values, as exciting and breathtaking as the island it portraits.
Mission
Travel guides are often predictable with their combination of stereotypical imagery, checklists, sights, attractions, practical texts and tips. This book is different. As original and wild as the island itself, The Blue Island is a spiritual conversation between Tomas Falmer's photography and Philip Warkander's texts, that truly captures the spirit of Capri, with its dramatic nature, unique beauty and stark landscape. The book's inherent editorial, artistic and aesthetic values deliver a new kind of experience, both concrete and emotional. At the same time, the book can also become a source of inspiration for future journeys to the island. Everyone involved in the making of this book had donated his/her time, in support of Villa San Michele, which due the Covid pandemic has been temporarily closed.
Solution
To capture the spirit of Capri, and do justice to the texts and photos, we created a simple, clean and stripped-down visual language that connects images and text in a new way and gives the book a stylistically consistent and contemporary expression. The cover is blue, a fitting color for the Blue Island. The book is printed on coated, silk finished paper which lends the photos an extraordinary quality. The cover is screen printed with a navy-blue color on recycled denim – a reference to the authors' background in the fashion industry – and the text on the cover is silver foiled. The spine of the book has an exposed binding and is sewn together with navy blue thread, a raw treatment that takes a step away for luxury cliches. The text and images challenge the usual narrow boundaries of travel guidebooks to achieve an artistic and creative experience with its own value, and at the same time expose the reader to the Island's history, geography and cultural treasures.
Art Direction
Book Design
Visual Identity
Art Work
Production
Web Design