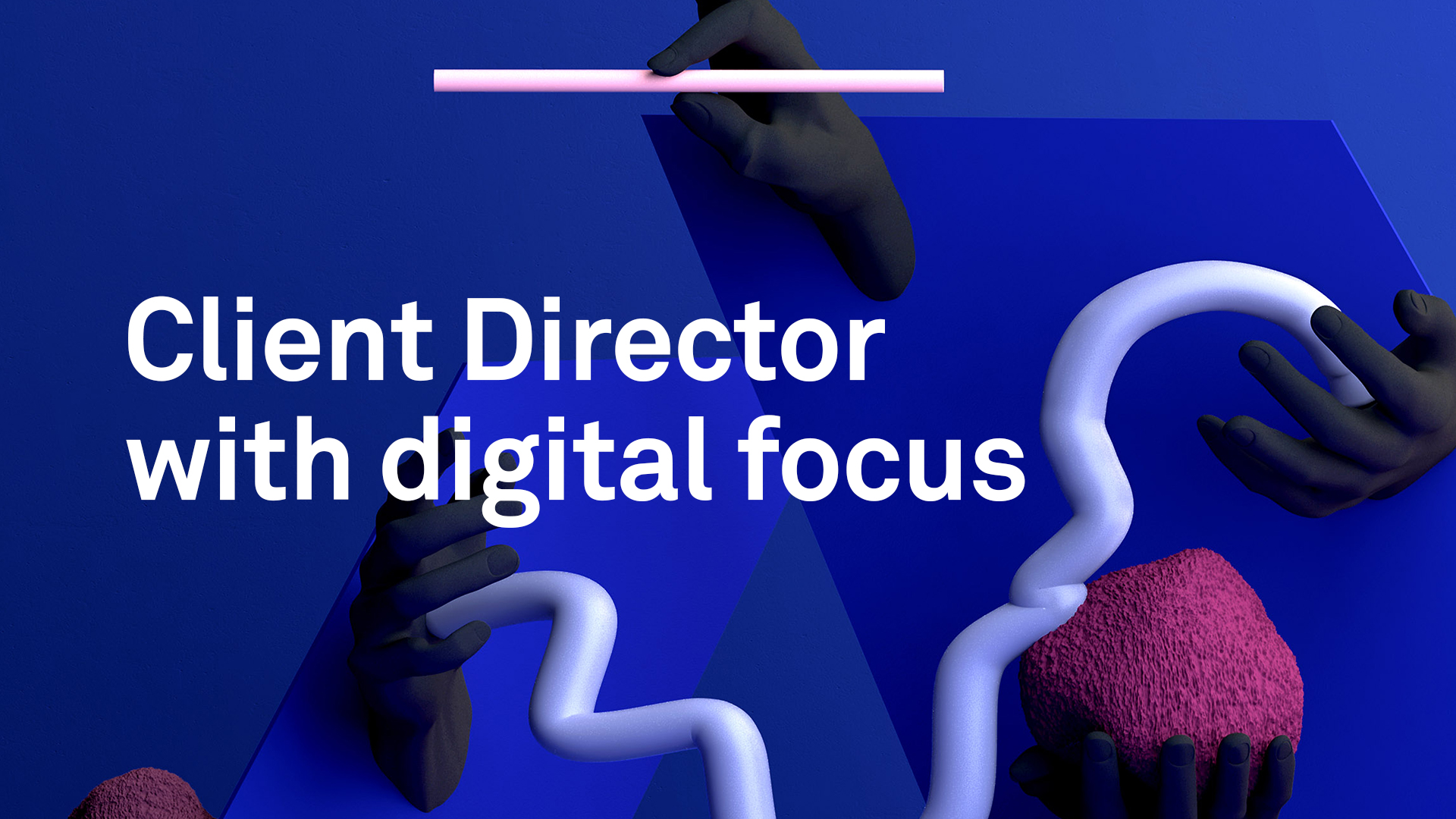 We're hiring a Client Director with digital focus
We work in cross-functional teams and value creativity and vivid open discussions while leaning towards solid methods and insights. The magic lies in the people and the work during the process, where your ability to bring out the best in both the client team and the internal team is a crucial success factor.
As our clients' needs are growing, we're developing our digital offer with a Digital & Design Client Director. As an experienced and dedicated Client Director, you've earned deep knowledge while passionately driving digital projects within digital transformation, web design, UX/UI, app development, e-commerce, etc. As packaging design is an essential part of our offer, we'd love to see that you're also experienced from driving creative concept development, brand strategies, and design projects. Your devotion for the consumer experience goes from the physical and tactile packaging solution to the digital meeting.
As a person, you're naturally positive and solution oriented with an ability to see our client's both business opportunities and challenges. With an understanding for the creative teams needs during the process, you'll work close and support our agile way of working to ensure that we always achieve the best results.
We're looking for someone with:
10+ years of experience from similar roles at digital agencies, design agencies, advertising agencies or inhouse
Experience from building digital competence within an agency
Relevant education from Universitetet, Handelshögskolan or Hyper Island
Fluent in Swedish and English
Responsibilities include, for example:
Lead and develop Pond Designs' digital offer together with existing team
Budgets, follow-ups, resource planning and strategic client support
Operate procurements and contacts with eventual partners
Identify new digital, brand and concept projects and business'
Drive digital projects as well as design concept projects within identity and packaging
Manage and develop existing clients
Create new client leads and relationships with business opportunities
Support and lead strategic and creative processes with UX/UI designers, art directors, designers, copywriters and developers
At Pond Design, we add value to our customers through business strategy, brand development and design. We work with major, well-known, and popular brands in Sweden, the Nordics and globally and have done so for more than 20 years. The team consist of 32 fantastic people and our light and open-spaced office is situated at Riddargatan 17D in Stockholm.
Please submit your application to ansokan@ponddesign.se no later than September 29.
Look forward to your response.
Thanks,
the Pond Design team