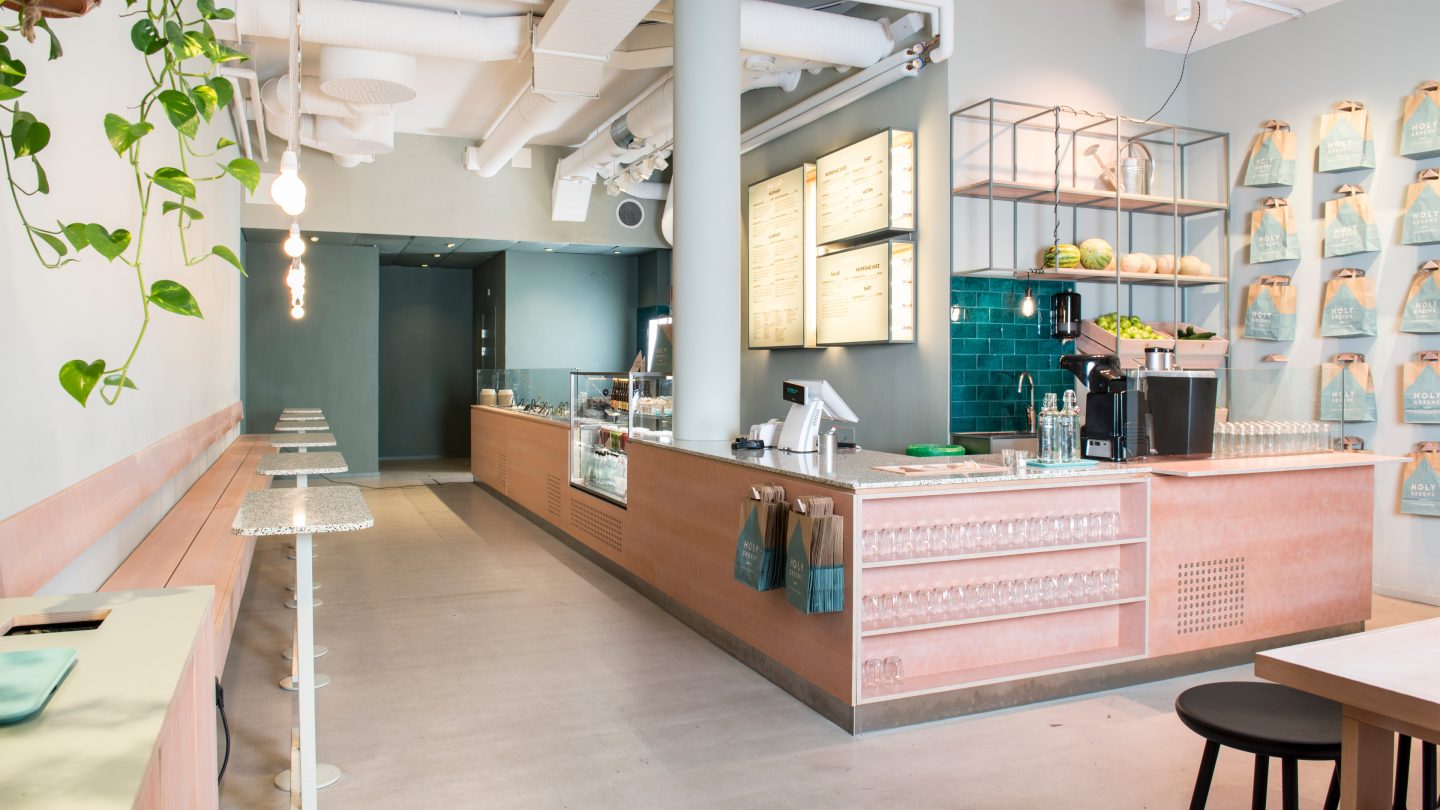 Holy Greens is a healthy fast food chain based in Skåne and the Stockholm region, focusing on organic food and local produce.
Mission
The enthusiasts behind Holy Greens, a hole-in-the-wall institution with a focus on organic and local fast food in Helsingborg, realized that their successful salad concept had a huge potential. An adventurous expansion journey was launched, with sights on Malmö and Stockholm as first destinations. A strategic and creative project took off, embodying the brand's philosophy through all its touch points – from store, culture, food and packaging to digital presence.
Insight
The focus on health and wellness is no longer a trend but a way of life. Consumers' desire for healthy, natural and conscious products is endless, resulting in numerous brands catering to their needs.
The idea
Together with our clients, we created a tasty food experience that was both holistic and inspiring. The guiding principles were to unite body-mind-food thinking and create a welcoming, open, inexpensive and efficient place – perfect for all.
The Holy Greens logotype symbolizes a greenhouse and is inspired by the chemical formula of chlorophyll. Key interior-design elements highlighting the open and honest attitude where identified and used throughout the restaurant.
Service is transparent. A long service counter with a transparent window allows customers to follow the creation of their salad and the beauty of the natural ingredients that are used. Large communal tables invite people to share and socialize while eating. All materials are environmentally friendly, for example recyclable stone composite with crushed glass and certified wood from sustainable forests.
Brand Identity
Concept
Storytelling
Store Design
Packaging Design