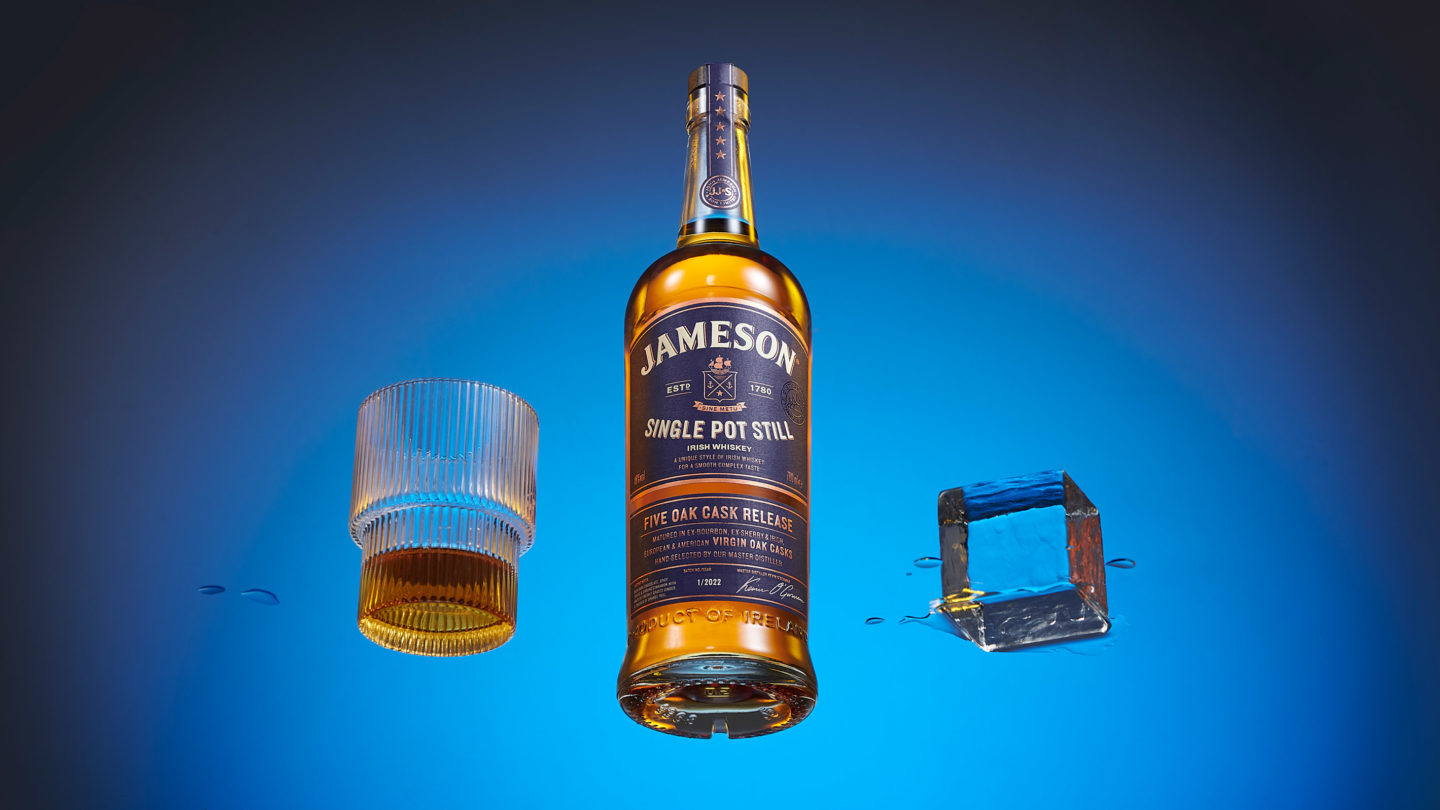 Meet The Blueprint of Irish Whiskey – a beautifully crafted and ultra-premium expression – bringing together this Jameson's traditional and contemporary cues.
Jameson Whiskey is solidifying its position as the leader of Irish Whiskey with its new Jameson Single Pot Still. By going back to the blueprint of Irish Whiskey making, and combining it with a new contemporary maturation take, Jameson is presenting a trading-up, ultra-premium offering.
By bringing together its traditional and contemporary cues, we found this whiskey's own harmony and expression as our fresh approach to the blueprint of Irish whiskey emerged.
The curved product name and the stars on the neck label echo older label style found in the Jameson archives, fitting for a heritage distillate. Copper foil was added, referencing the copper pot still and the crafted nature of this whiskey. The detailed information on the label is enhanced by the blue colour.
To truly bring out the beauty and crafted character of the whiskey, we added a stamped batch number, master distiller's signature, maturating details, tasting notes and a single distillery stamp. The result beautifully invites fans, connoisseurs, and new customers to indulge in the blueprint of Irish Whiskey.