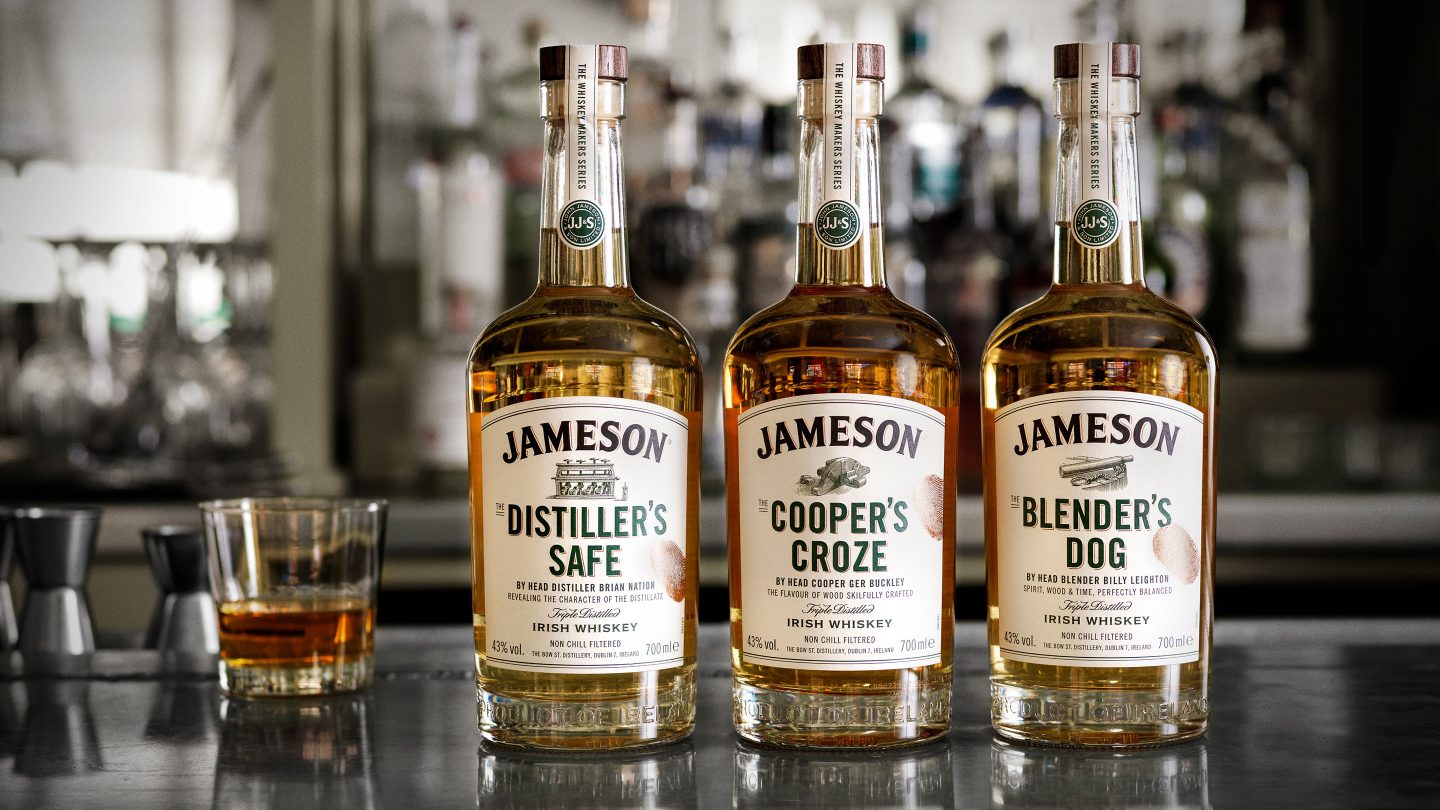 Jameson is the world's leading Irish whiskey producer. It is one of the world's major spirits brands, with annual sales topping some 70 million bottles in 114 markets worldwide.
Mission
Our mission was to redefine the Jameson super-premium portfolio, and identify a new, ownable and distinctive positioning within the super-premium whiskey segment, to construct a genuine and meaningful trade-up path for consumers within the Jameson family, and to attract new groups of consumer to the brand as a whole.
Insight
Consumers want to connect to the products they buy. Discoveries, stories, people and personality are rapidly becoming more important to consumers than superficial products – and thereby accounting for a greater share of consumer spending. Consumers increasingly want to learn more about brands and products: how they are made, their history, their craft and values.
The idea
The Whiskey Makers Series is one of the key concepts in the new super premium range. It examines the craft of whiskey making and focus on the artisans involved: the Head Blender, the Distiller and the Cooper. Each becomes the main curator and lead influencer of one specific and unique whiskey blend. The whiskeys are named after the craftsmens' favourite tools.
Concept Development
Structural Design
Packaging Design
Naming