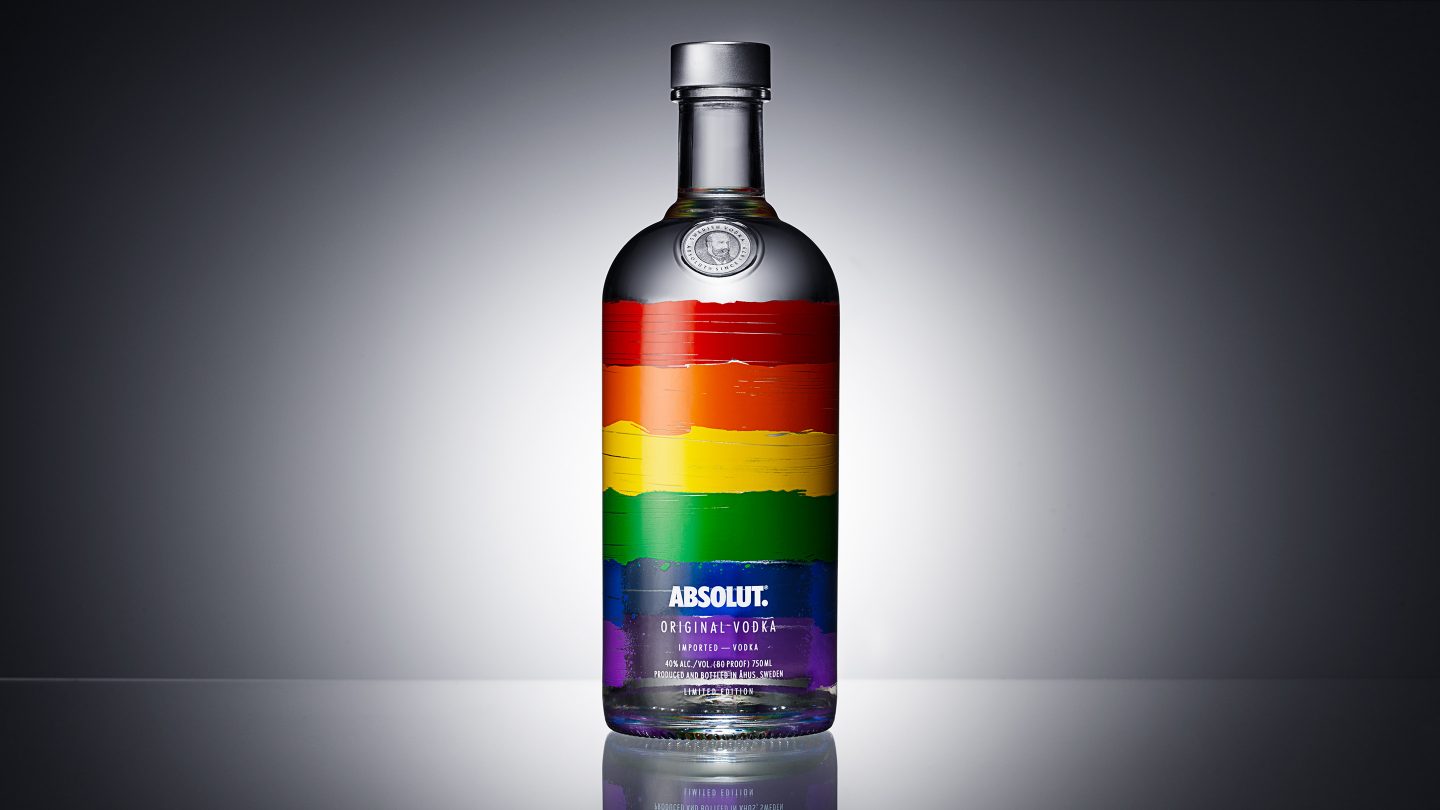 Absolut Vodka is a brand of vodka, produced near Åhus, in southern Sweden. Absolut is the third largest brand of alcoholic spirits in the world and is sold in 126 countries. From the very start of the brand in the clubs of NYC, Absolut and the LGBTQI community have had a strong relationship. Since the year 2006, Absolut has been supporting the LGBTQI community with a number of beautifully designed limited editions releases.
Mission
Although Absolut has previously released a number of limited editions, the brand wanted to show their strong and long commitment to the LGBTQI community through creating a permanent Absolut edition. Pond Design was commissioned to design an Absolut Rainbow flag edition, proudly carrying the LGBTQI rainbow colours.
Insight
Longstanding commitment should be expressed in a permanent way. Absolut is proud to celebrate a strong and long support for the LGBTQI-community.
Idea
The idea was to create a sense of energy, activity and a passion for the cause. We wanted the Pride flag to feel as if it's been newly painted and sprayed on the bottle. After experimenting with numerous techniques and tools such as brushes, rollers and spray cans, we were finally happy with the results. The Pride-flag colours show visible, hand-made "imperfections" that signal action, immediacy and involvement.