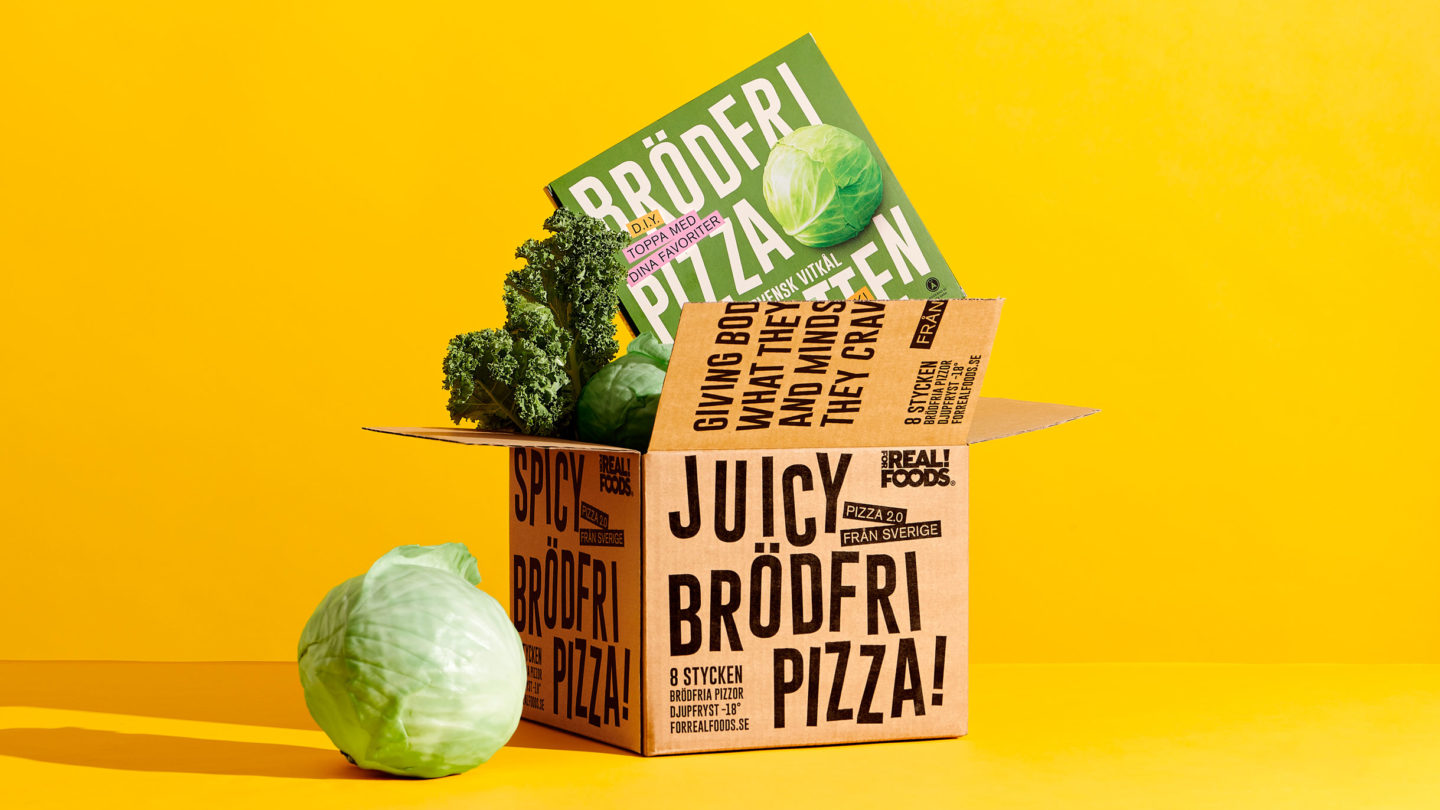 With a non-apologetic and in-your-face attitude, we made this out-of-the-ordinary-pizza bring out its innovative, lo-carb and tasty fast food features.
For Real Foods, an innovative pizza company, is on a mission to challenge conventions in the ready meal freezer. With chicken and cabbage. Or rather, a pizza crust made of either chicken or cabbage. No-dough. It looks like a regular pizza but is packed with nutrition.
Our challenge was to make consumers quickly understand the products' benefits. Aiming at a conscious consumer; our objective was to make this healthy fast food stand out with a differentiating approach. We call it pizza-tech – and it's bringing frozen pizza into a conscious future.
It's not a regular pizza, we reasoned it shouldn't look like one. To break category cues, we brought together its healthy and tasty features, creating a new, quirky world.
The pizza box was stripped down to perfectly fit the pizza, making it smaller than all the other ones in the ready meal freezer, saving space to optimise transportation.
With raw, realistic images on the main ingredients chicken and cabbage, we make a clear first impression and give the brand a non-apologetic attitude. Together with bold graphics and playful messaging on the classic pizza box, our balanced approach revolutionises as a new type of frozen pizza slice for a healthier life.