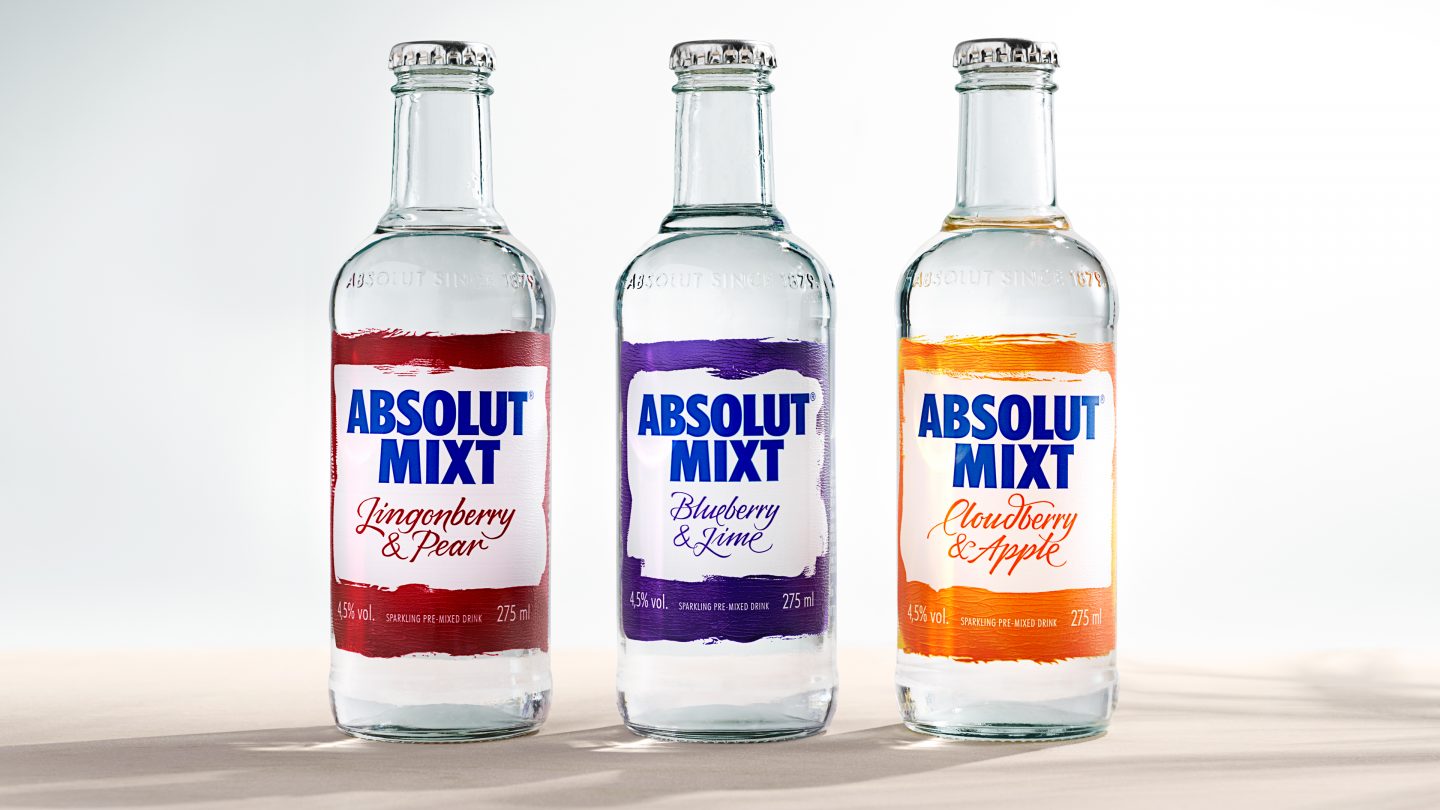 Absolut Vodka is the third largest brand of alcoholic spirits in the world and is sold in 126 countries.
Mission
Absolut wanted to enter the convenience Ready-to-Drink market with a high quality RTD. Pond Design was commissioned to develop a full concept including packaging and name.
Insight
From our conversations with consumers we've learned that consumers really want both convenience and mobility but current RTDs are considered to be too sweet, artificial and not fresh. Consumers are not willing to compromise: they want quality, authenticity and effortlessness in equal measures, which is why convenience solutions have to deliver something beyond mere ease-of-use.
The idea
Absolut Mixt is a new kind of ready-to-drink, a blend made with the iconic Absolut Vodka mixed with natural flavors and juices, slightly carbonated for added freshness.
To visualize and dramatize the marriage between Absolut Vodka and premium juices, we used colorful and layered brush strokes. The design also symbolizes the creative force behind the brand and refers to the Absolut brand's longstanding support for the world of art.
Absolut Mixt is full of energetic fun, artistry, excitement and taste. The unique bottle is designed exclusively for Absolut Mixt, inspired by the shape of the iconic Absolut bottle and the embossed detailing that signals heritage and quality. The brush strokes on the label are slightly embossed to add texture and a unique "hand-feel".
Concept Development
Structural Design
Packaging Design
Naming