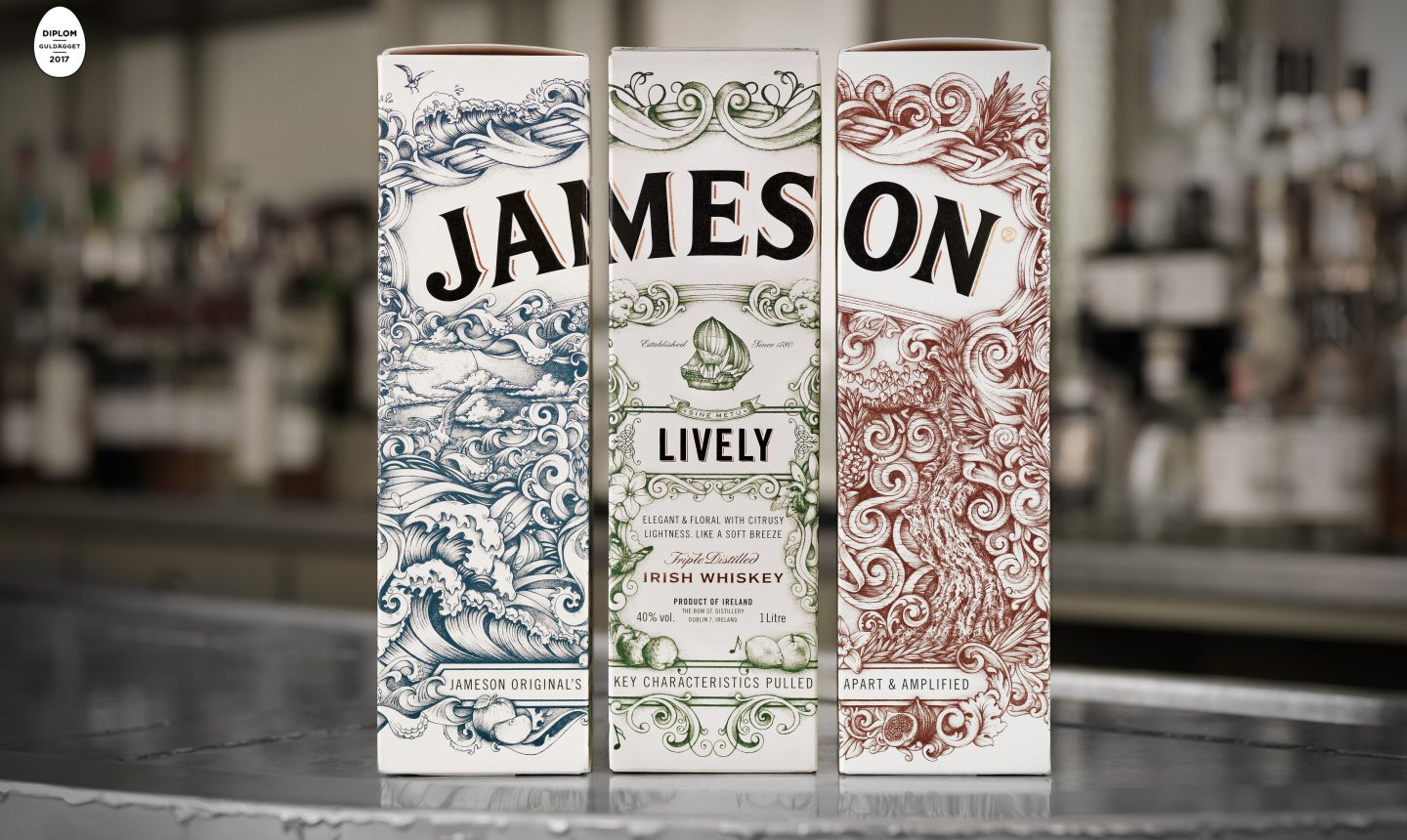 Jameson is the world's leading Irish whiskey producer, and one of the world's major spirits brands, with annual sales topping some 70 million bottles in 114 markets worldwide.
Mission
Our overall mission was to redefine the Jameson super-premium portfolio and find an ownable and distinctive positioning in the super-premium whiskey segment. There was a need to create a trade-up path for consumers within the Jameson family, and in addition to attract new consumers to the brand. One part of the overall assignment was to develop a new proposition for Jameson in the travel retail environment.
Insight
The world of whiskey takes itself very seriously. Despite all its pretentions, at the end of the day it's the taste that really matters to people. Jameson's consumers are unpretentious, honest and straightforward – they love Jameson's and are delighted to explore the world of taste together with the brand.
The idea
The Deconstructed Series invites the consumer to explore Jameson's amazing taste landscape. With Jameson's Original as the foundation, the whiskey's key characteristics were pulled apart and amplified to create new blends, resulting in three new exciting whiskeys. It's everything people love about Jameson, just more of it.
Concept Development
Structural Design
Packaging design
Naming