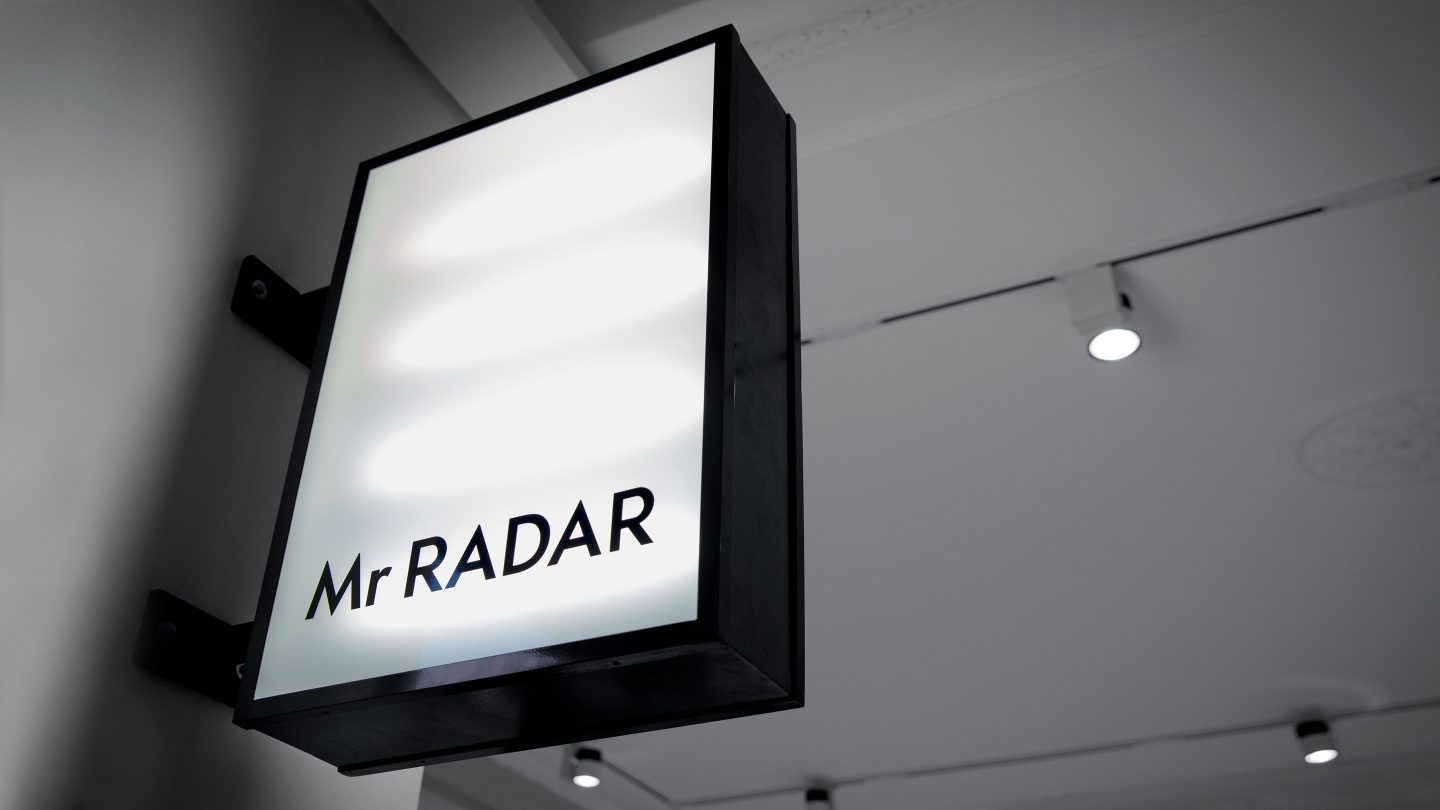 Mr Radar Music Group is an independent music company founded in 2008 that provides publishing, A&R, production, artist management services and music supervising for film and advertising. Mr Radar is based in Stockholm and London and works internationally.
Mission
Pond Design was commissioned with creating a new visual identity for Mr. Radar. The mission was to capture Mr. Radar's different facets – professionalism, business perspective and artistic creativity- , without letting any of them overshadow the others.
The idea
We needed to create a visual identity that welcomes both artists and executives. The idea was to dramatize the exciting combination of artistic creativity on the one hand, and a more rational business sense on the other hand. In order to visualize these two worlds, we created a visual identity where strict, classic typography clashes with associative and artistic imagery, related to the world of music. The result is simultaneously straightforward and playful, strict and imaginative.
Business card
Stationary
Logotype
Signage
Accessories and more