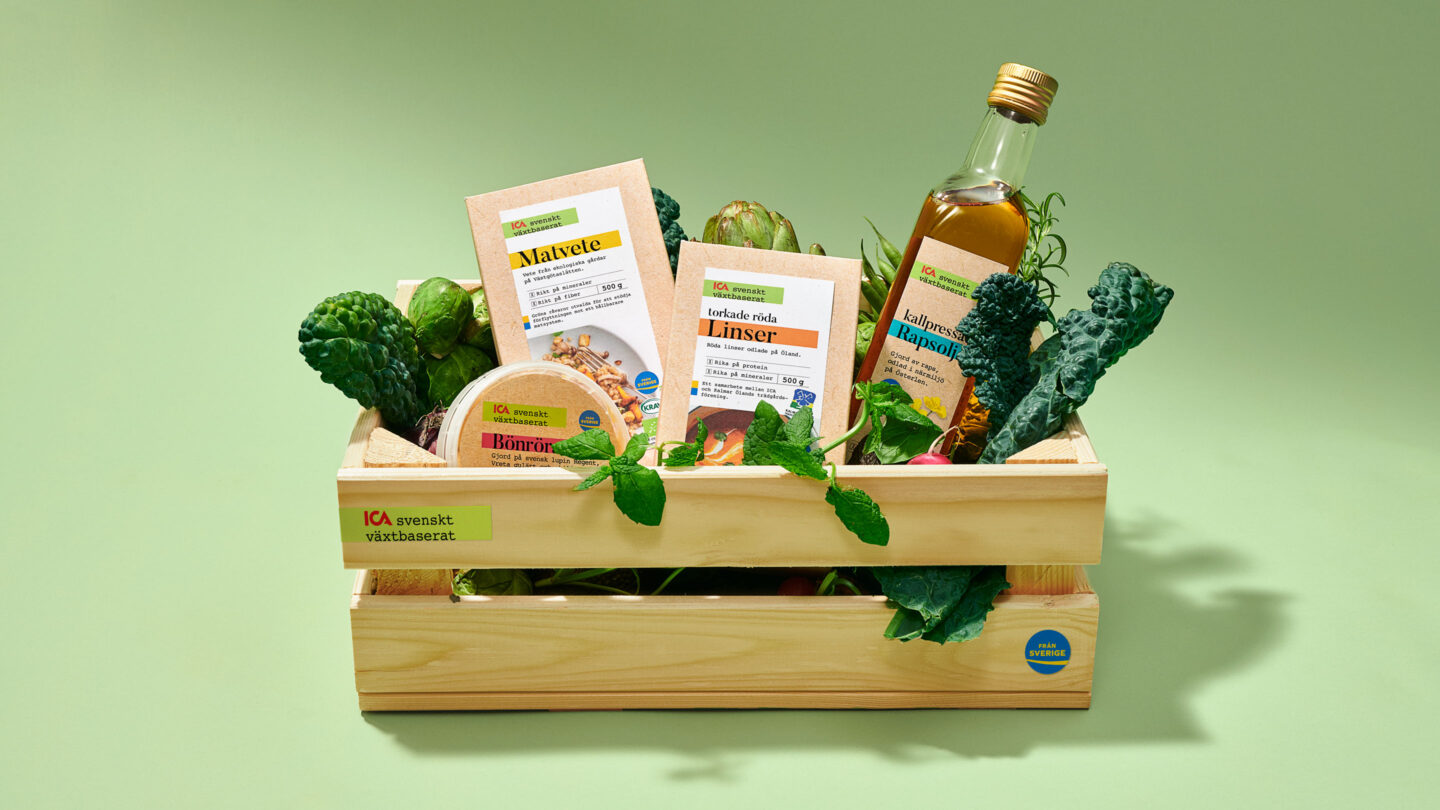 "Swedish plant-based" is an initiative from ICA. Together with several small food producers, local enthusiasts, and innovative food start-ups its shaped to bring Swedish plant-based food to a bigger audience. We created the design strategy, framework and shaped a flexible design system to both keep the different levels of collaborations together – and to bring local food stories across Sweden.
We wanted the design needed be perceived as fresh, appealing and front-leaning. Our objective was to convey local, plant-based, sustainable and collaboration within the ICA brand – and we shaped the idea to combine the power of being well-known with the power of the unknown and small-scale.
Looking at local and small-scale brands, they're often expressed through transparency and simplicity. With conscious choices throughout the process, the design is made natural, honest, and close to product. We chose matte materials for a natural look, tape details to give the design a handmade touch and added intense colours to vibrant and modern touch and feel. And we made room for storytelling, to bring the small-business stories to life.
It all ended up in a dynamic design system, where the many brands fit under the same visual umbrella. In line with the ICA assortment, but with a small-scale touch and craftmanship cues. Together it's capturing a more pointed offer where ICA is taking the lead in driving change with a growing initiative.
Concept Development
Packaging Design
Identity
Storytelling
Product Brand Assets