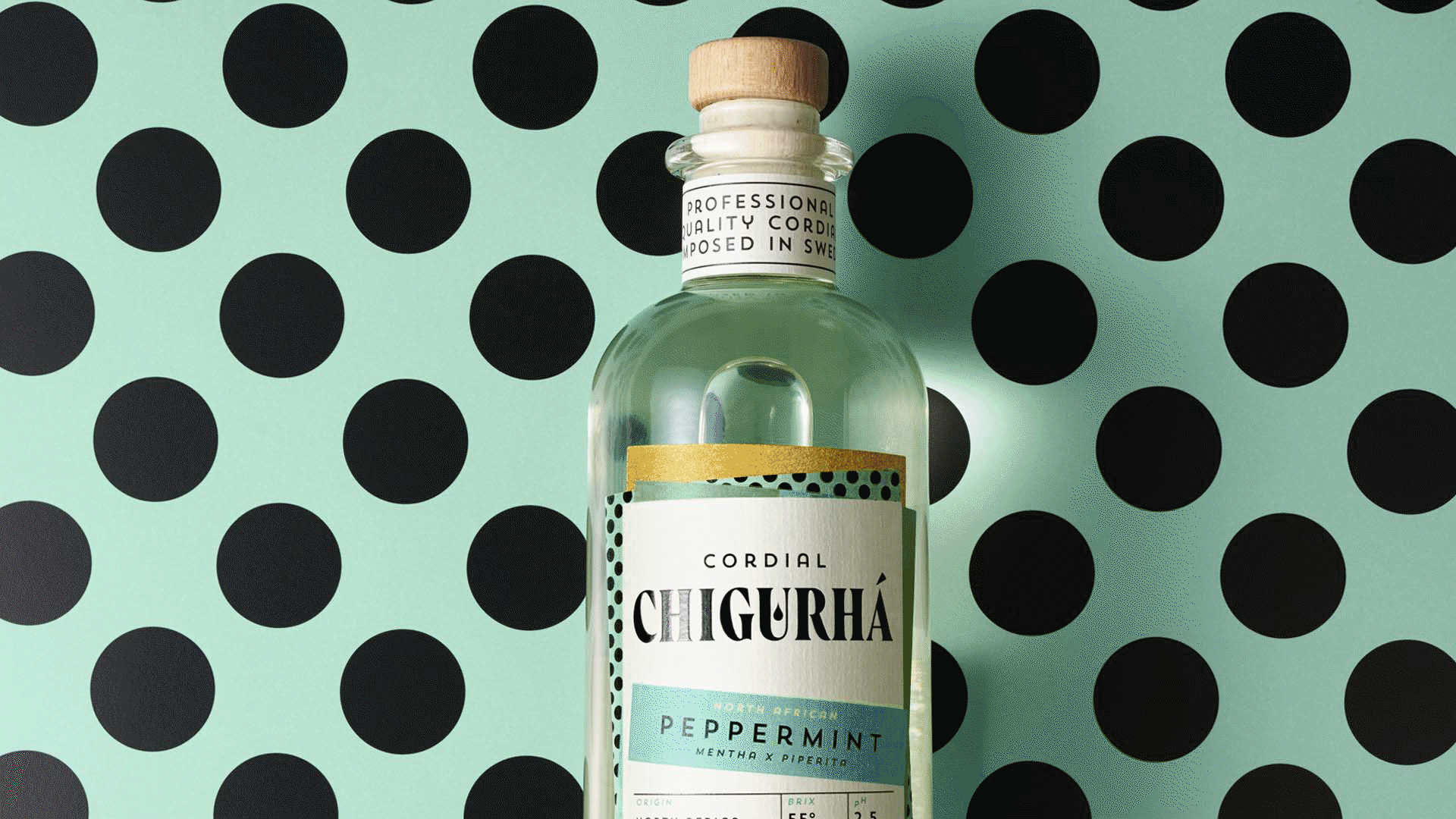 Swedish mixing cordial composing company Chigurhá, driven by an uncompromising attitude and entrepreneurial spirit, is on a mission to raise the bar for professional drink mixing products. Pond Design was assigned to bring their ambition to life through exquisite packaging.
The bartender scene is constantly evolving, and cordials offer a great way to add that extra spark and uniqueness to any bar concept. However, cordials rarely live up to the high standards of craftsmanship, demanded by picky mixologists – until Chigurhá. Made from natural ingredients with honest and good tasting ingredients – the demanding bartender crowd gets a new tool allowing them to deliver a top-notch experience.
Starting from a blank canvas we explored different personality traits we believe characterizes the master composer, aiming to convey his meticulous process in an accurate and appealing way. The design direction became an interesting mix between his thorough approach and curious creativity.
The result is an expression that conveys notions of competence, honesty and inspiration. We dramatized the process behind Chigurhá as a collage of creativity and artisanal care. The labels are like stacks of creative whims leading up to a well ordered and carefully crafted pleasantness bursting of flavor and character. The bottle itself adds the finishing touch to the expression with its exclusive and somewhat medical look.
Logotype
Packaging Design