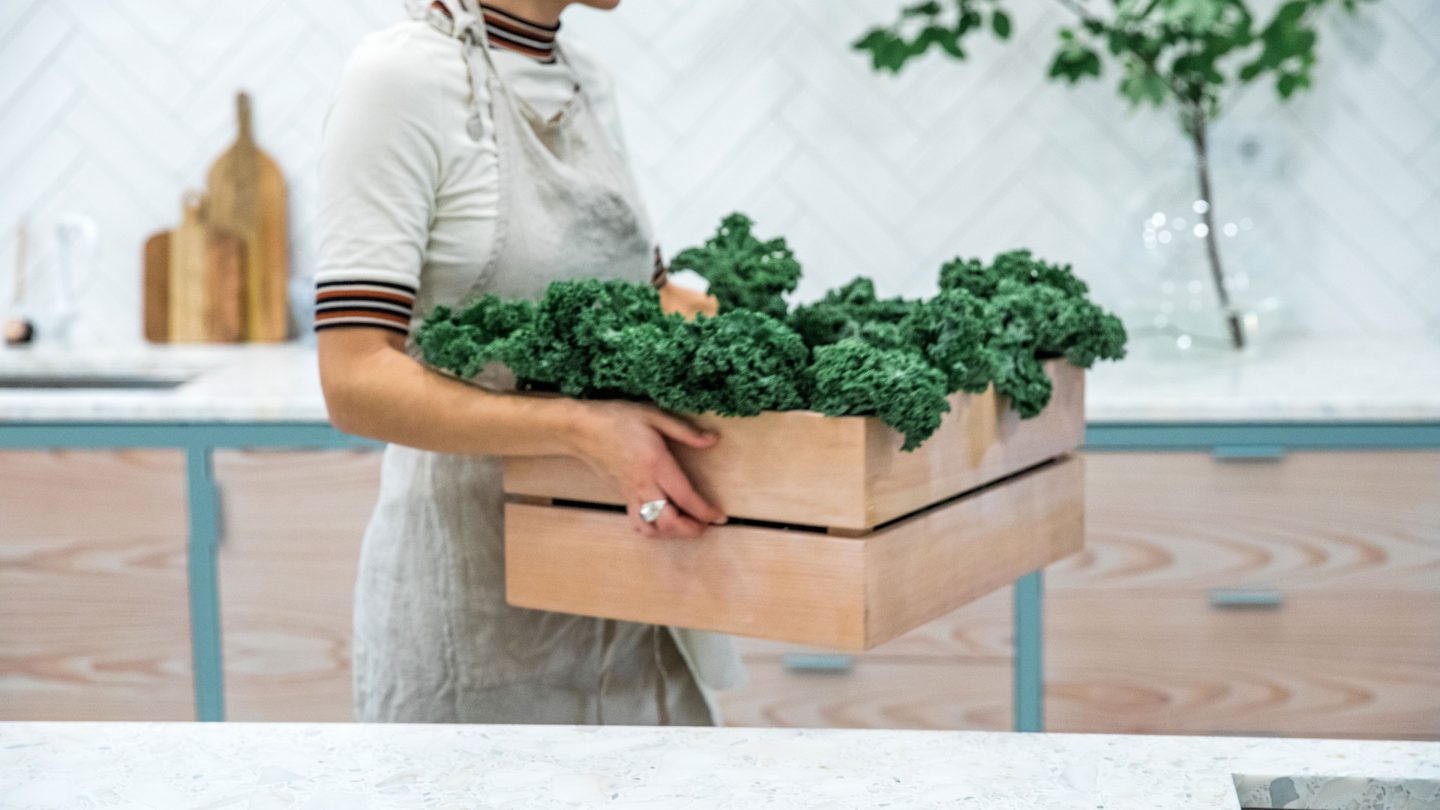 Lantmännen is an agricultural cooperative, owned by about 25.000 Swedish farmers, with operation in over 20 countries. Lantmännen's food brands, such as AXA, Kungsörnen, GoGreen and Gooh, are some of Sweden's most well-known and loved household brands. Lantmännen's head office is located in Stockholm, Sweden, and it's also where Lantmännen's Studio Kitchen can be found.
Mission
Pond Design has been working with Lantmännen for many years. As a close partner, we are familiar with the group's overall philosophy and knowledgeable about its specific brands. When the need to redesign the group's Studio kitchen arose, Lantmännen were looking for a design partner that knows its way around the different brands and Pond Design was top of mind.
The idea
The studio kitchen, shared by all brands, is used as a showroom, innovation laboratory, venue for different events and in PR activities. The challenge was to find a common ground that would make it easy for everybody to feel energetic and innovative in one shared space and at the same time be practical, workable, representative and cool.
We identified the "green sprout" emblem as a unifier and used it as inspiration for the design. The emblem is used by Lantmännen's brands and is found on all packaging. The sprout stands for growth, chlorophyll-filled energy, innovation and the power of nature. We created a modern, cool and industrial kitchen, both innovative and inclusive. The space has an eco-chic, New Nordic design values such as quality, sustainability and purity, mixed with Classic Nordic Design details. We used light, limestone-ish pastel colours, larch wood in cabinets, painted green aluminium frames, light grey concrete floor and recycled terrazzo material for the counter top. Other details included white ceramic tiles on walls, frosted glass pantry and stainless steel appliances.
Environment concept
Interior design