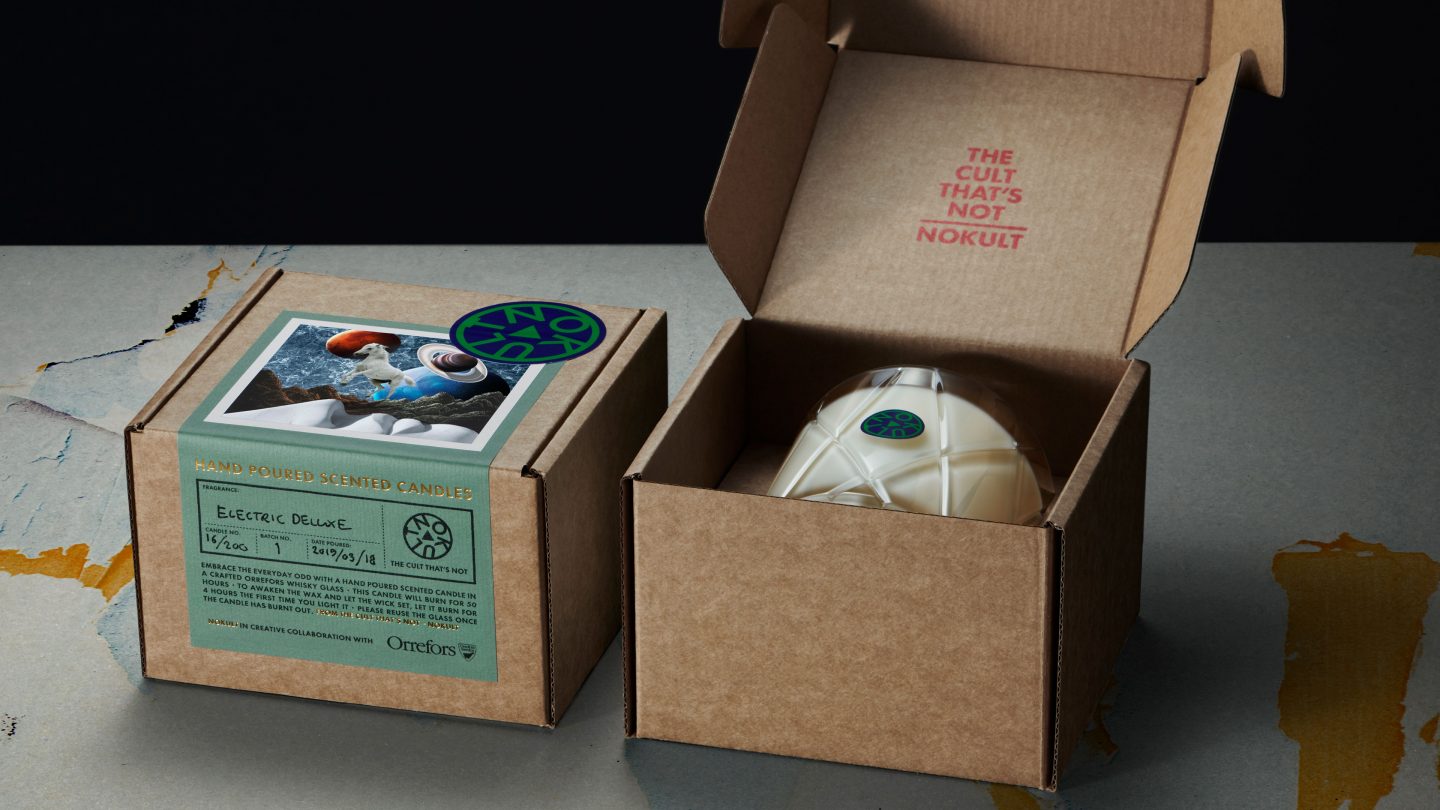 Be odd. Be ugly. Be beautiful. Be bold.
NOKULT is a fragrance company based in Stockholm crafting unique scented candles. Elevated for a second life, the candles are hand poured inside premium whisky glasses from Orrefors.
A partnership forged by fire, sealed in scents. Far away from industrial machines and big production.
NOKULT doesn't define what is male or female, ugly or beautiful, good or bad, but rather celebrate the clashes and embrace the everyday odd. The boldly coloured logo stickers and the eclectic collages are physical and visual manifestations of the brand's artistic soul and DNA. Photographed, printed and taped on sustainable brown board boxes.
With stickers top on top, this is a design as multi-layered as the fragrances themselves, all done by hand to ensure that every creation is special. The handwritten name and numbering is the final touch.
Be the cult that's not. NOKULT.
Structural Design
Packaging Design
Identity
Naming
Storytelling
Product Brand Assets