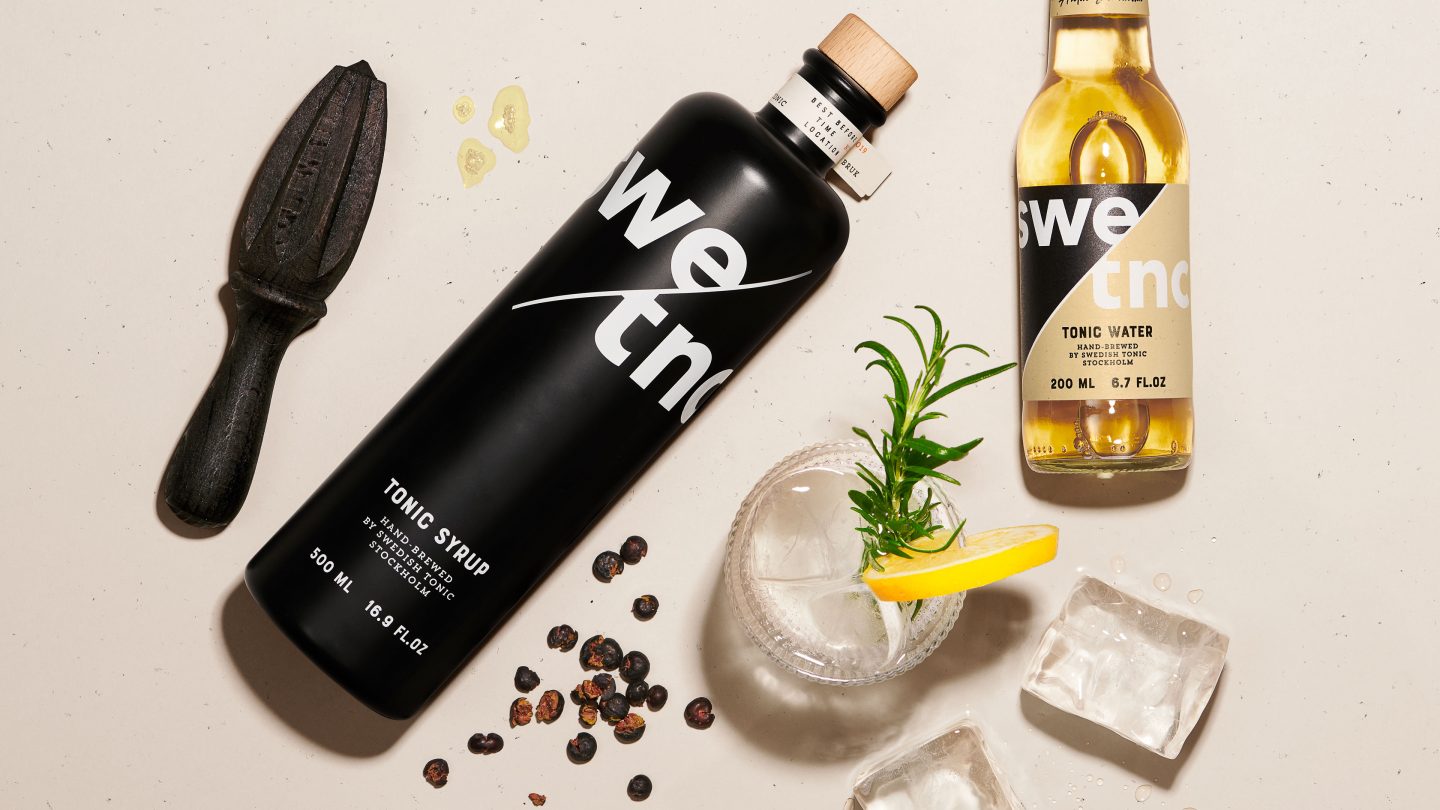 Swedish Tonic is a successful soda brewing company founded in 2016, with sales worldwide. Started by a group of young entrepreneurs, who had the ambition to create an authentic, non-artificial tonic syrup, it has grown into reaching a wider audience with a selection of tonic based mixers. The tonic syrup is still handcrafted in small batches and made with pure natural ingredients.
Mission
Swedish Tonic was taking the next step in launching a new range of organic tonic mixers. Expanding into bigger retail venues, larger events, bolder social media and impactful merchandising – they needed to upgrade and create an overall branding, graphic identity, packaging and storytelling.
Insight
As a small upcoming business, communicating your brand's story in a bold honest way and staying true to your purpose, is the foundation of a strong relationship with your consumers. Together with the consumer's increasing desire for products that are natural and pure with no artificial ingredients, there's an opportunity to create real impact in the soda category, a traditionally non-natural or handcrafted arena.
Idea
The confident can-do-mentality and willpower of the brand's founders created the starting point of the design. It's a translation of their personal boldness, attention to details and enthusiasm. Working with a black background and a "striped and cut" logotype, the design becomes bold regardless of platform. To enhance the small-scale artisanal feeling, detailed info is placed on the bottle neck with a crafted typography.
Consumers are invited to get to know the brand through the gutsy, unpretentious and honest copy conveying the core – natural and real tonic can't be transparent – it's made from cinchona, a bark that makes the drink deliciously amber and you've never seen a transparent tree, have you?
Visual Identity
Construction Packaging
Brand Platform
Packaging Design
Storytelling
Copy
Product Brand Assets