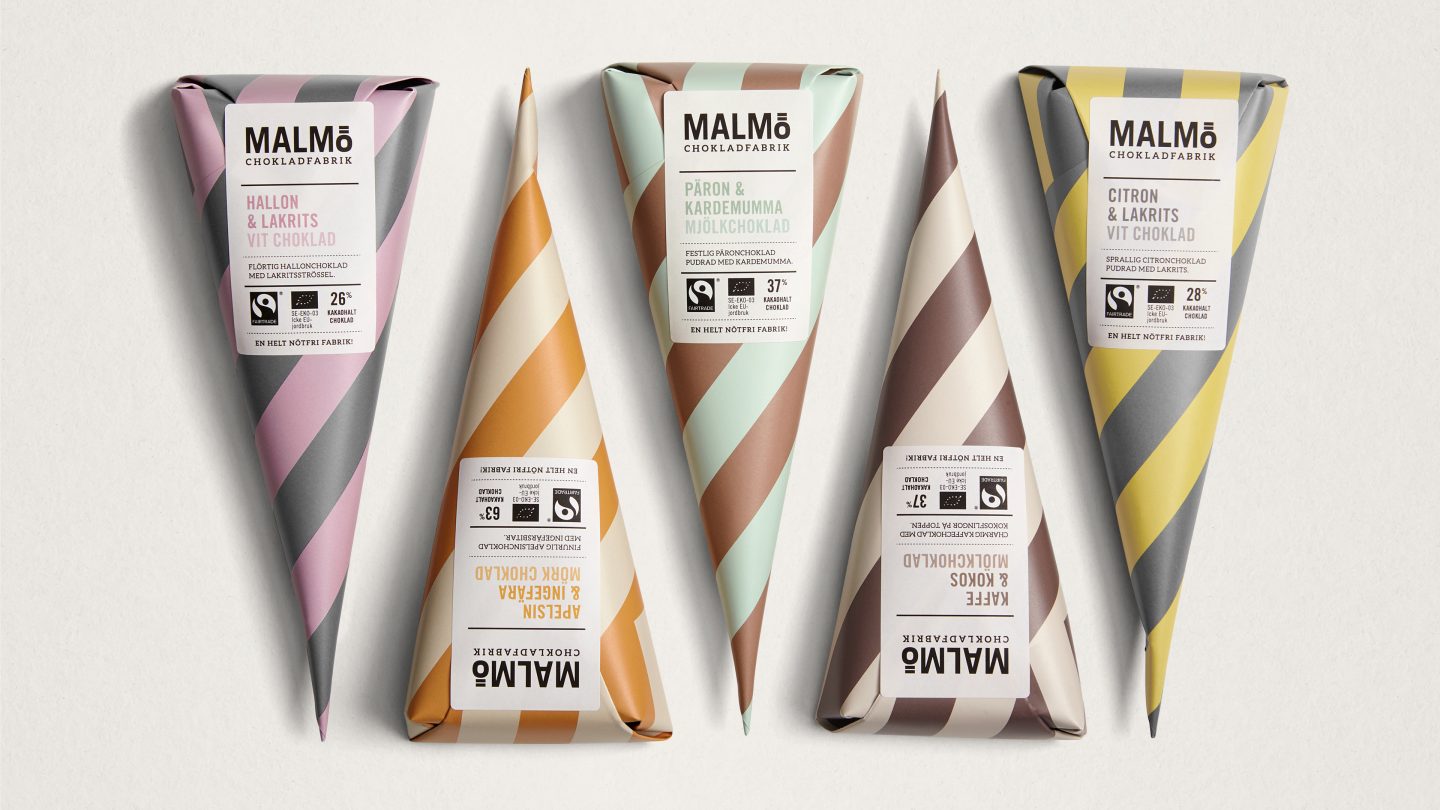 Malmö Chokladfabrik is a chocolate factory rooted in old Swedish chocolate tradition and the Mazetti brand, a Swedish classic. Still partly located in Mazetti's historical factory in the centre of Malmö, the company is owned and managed by two passionate brothers.
Mission
To launch a sub range of bars and cones that would complement the brand's super premium offering with high quality chocolate with an attractively priced range and popular, accessible flavours.
Insight
Even if not everybody is chocolate connoisseur, people really appreciate high quality chocolate that combines great flavours and beautiful design. There is clearly a room for a new chocolate range positioned between super-premium and mass-market categories.
The idea
Using the brand's distinctive design elements, we created a design with strong flavour cues, graphic simplicity and typographical detailing, strengthening visibility and accessibility. The design creates a friendly, happy and tasty expression that invites trial and experimentation. The copy injects a humoristic tone-of-voice that perfectly fits the design itself.
Brand re-positioning
Packaging Design
Naming