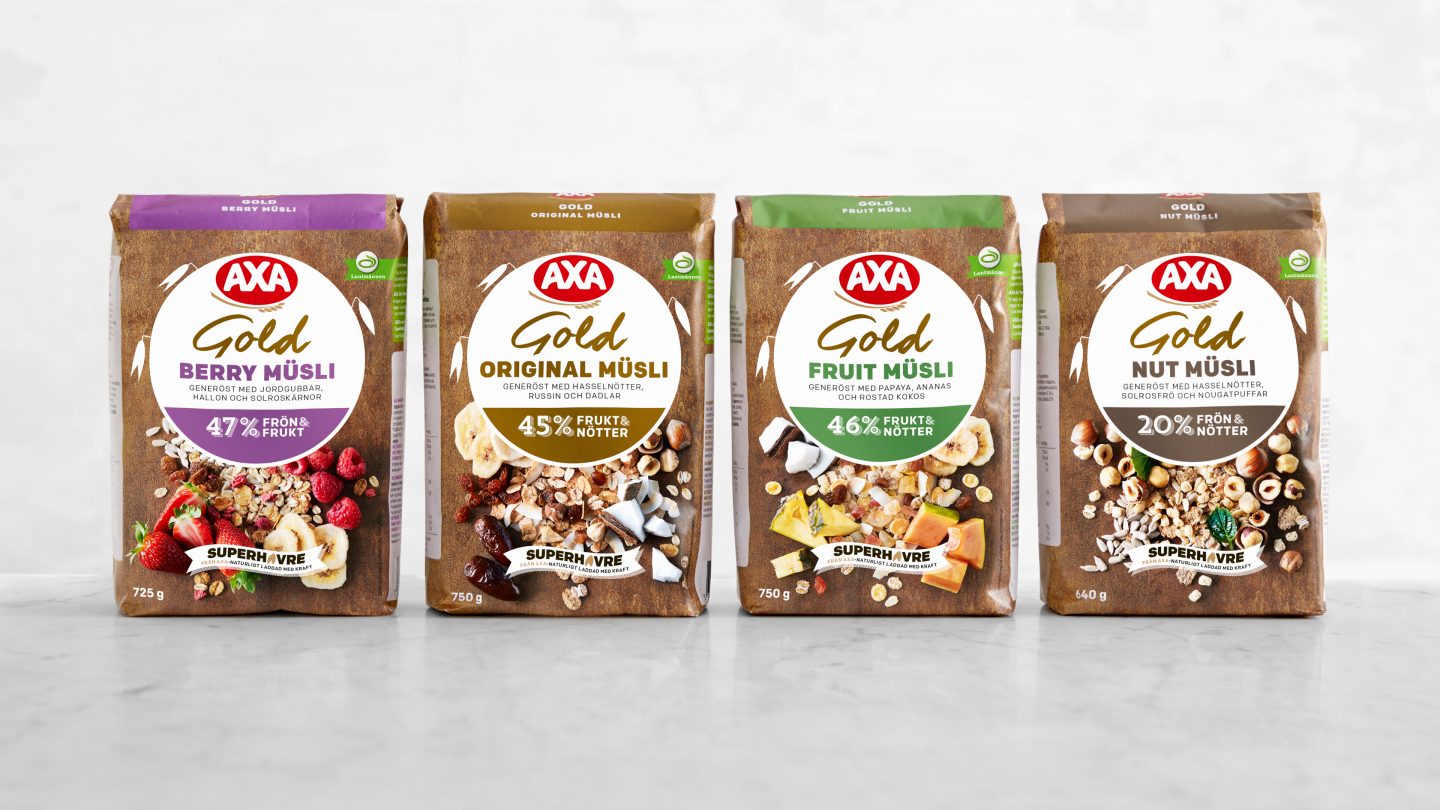 AXA is a 100-year old brand within the Lantmännen Cerealia group. AXA's main focus is the breakfast category, harnessing the power of oats to deliver powerful benefits.
Mission
As the leading breakfast category brand, AXA has the ability, responsibility and opportunity to drive the development of the category forward. To clarify its market position and strengthen the brand's promise, a strategic design project was launched.
Insight
The Breakfast category is undergoing major transformation as consumer behaviour is changing and new competitors are entering the market. Breakfast has become the new dinner, with new types of ingredients and breakfast-like meals eaten at all hours of the day.
The idea
Pond Design developed a strategic design framework to drive brand recognition, inspiration and create a dynamic platform that can be applied to each range. The core design element with a soft, organic and powerful circle is inspired by the shape of the heart of grains. Used as brand signature and as an informative platform, it's both unifying and flexible.
Brand Platform
Portfolio Strategy
Packaging Design
Storytelling