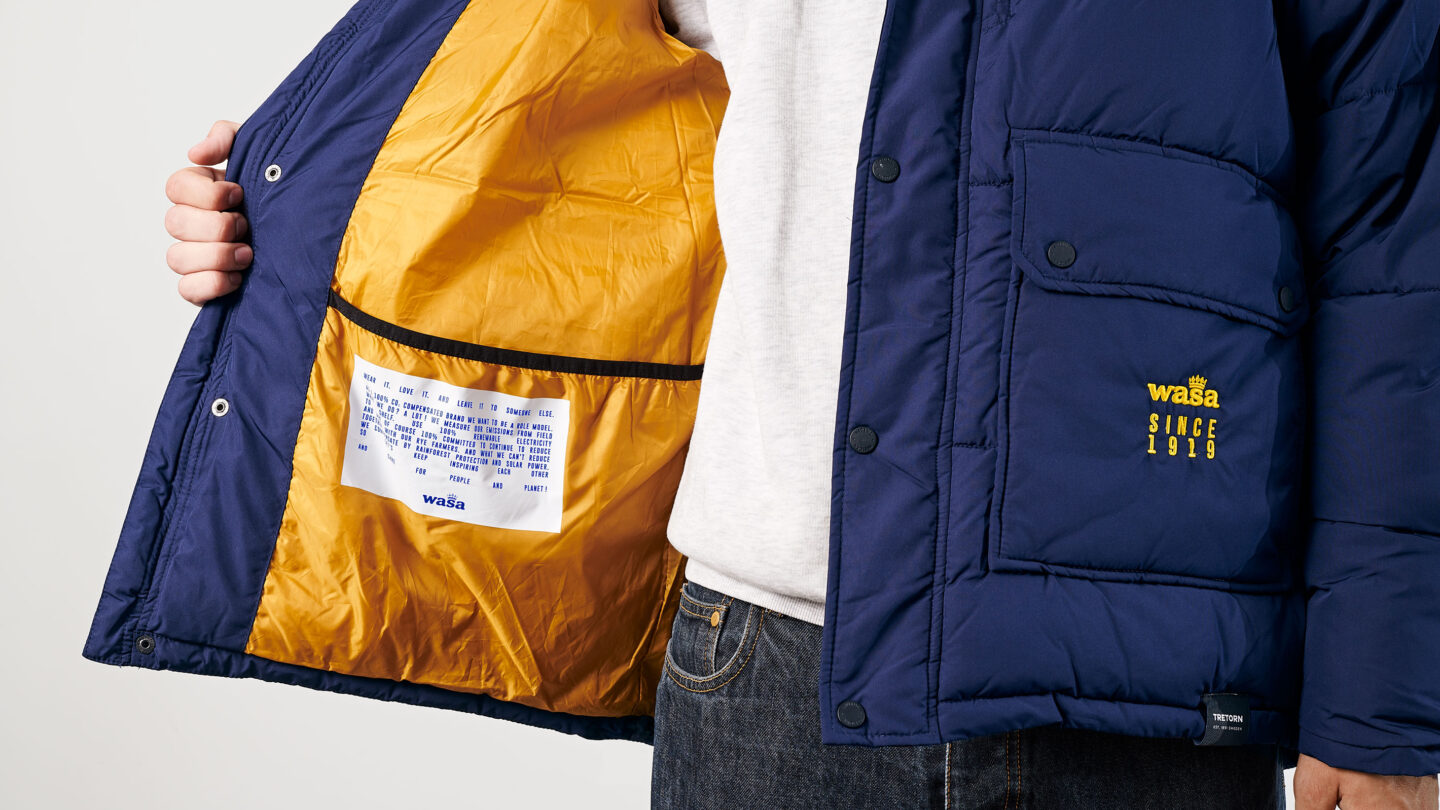 Wasa, the world's largest producer of crispbread, is not usually associated with fashion. When Wasa wanted gift a global crew with a wearable, stylish item, they came to us. We created a 'True to Nature' jacket, designed exclusively for the brand and inspired by its values. The result captures Wasa's identity and heart, with the brand's heritage literally worn as a manifest on the jacket's sleeve.
Wasa, a Swedish brand with global presence, wanted to design a branded merchandise as a gift to employees. We were given free hands to create merch that will become true object of desire, to be worn with pride year after year. For Wasa, a brand with roots in a cold, Nordic country, a jacket was the perfect choice.
Our challenge was an exciting one: to fuse fashion with food, a FMCG brand with style, and a sustainable, 'True to Nature' attitude with a bold, stylish clothing item. To create a look that will take the wearer anywhere, both city and nature, we applied our own fashion sense and experience into the work. In close collaboration with Tretorn, the classic Swedish producer of durable, sustainable outerwear and footwear, we explored different executions and fashion-forward solutions. We used the Wasa colours and integrated the brand's manifesto into the design, printing it on the inner lining of the garment.
To complete the experience, we created a matching gift box, wrapping paper and a stylized thank-you-card, as well as a baseball cap. The resulting merch celebrates Wasa's genuine soul, with a jacket that wears its 'True to Nature' heart literally on its sleeve.