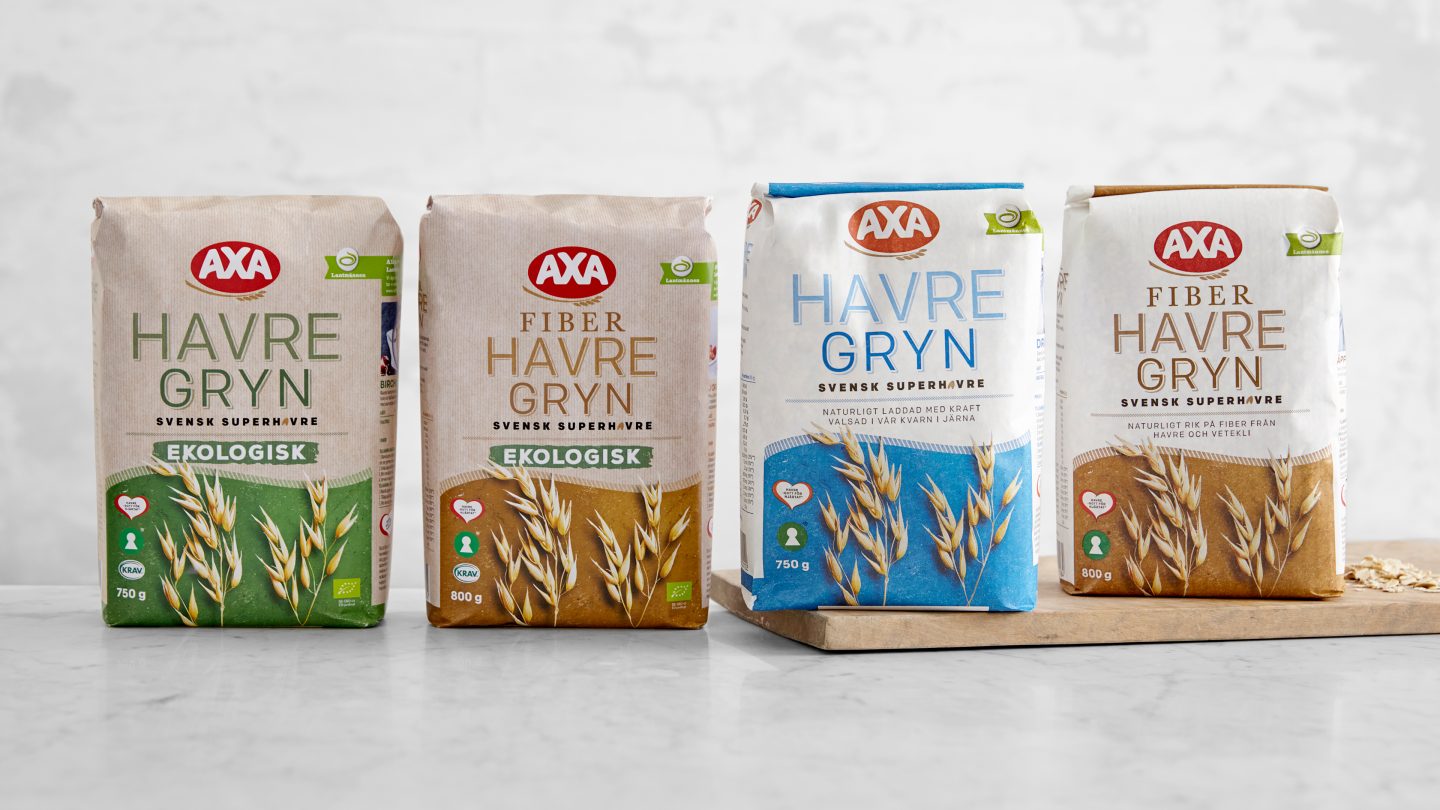 AXA is a 100-year old brand within the Lantmännen Cerealia group. AXA's main focus is the breakfast category, harnessing the power of oats to deliver powerful benefits.
Mission
AXA as a part of the Ceralia group strive to keep their position as a leader in the category. Their design needed to be as modern as they are. The mission was to bring some new life into the brand and the design with quality and craftsmanship in the forefront.
Insight
Oat is a popular and versatile product, competitively priced, that Swedes have been using for a long time. As the market is changing, AXA, needs to claim the rightful role as the most experienced oat producers with the highest level of know how, quality and craftsmanship.
The idea
Pond Design developed a design that still connects to the iconic packaging of the past, but with a modern take and a more organic feeling. We wanted to bring the Super Oat to the front as a key element on all products, and with a platform that enables easy differentiation within the range. The design we developed signals craftsmanship, knowledge, history and sustainability.
Brand Platform
Portfolio Strategy
Packaging Design
Storytelling