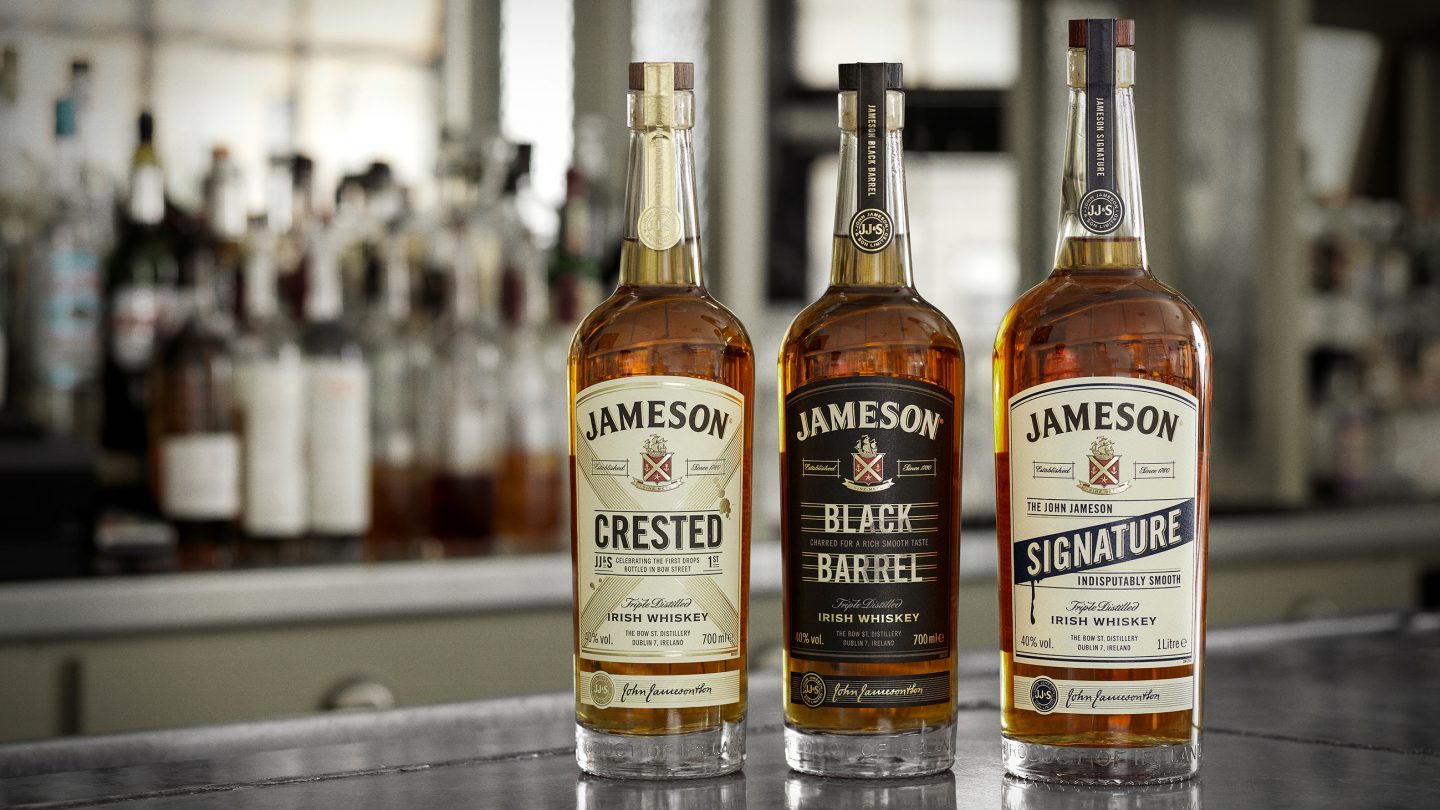 Jameson is the world's leading Irish whiskey producer, and one of the world's major spirits brands, with annual sales topping some 70 million bottles in 114 markets worldwide.
Mission
Our overall mission was to redefine the Jameson super-premium portfolio and find an ownable and distinctive positioning in the super premium whiskey segment. There was a need to create a trade-up path for consumers within the Jameson family, and in addition to attract new consumers to the brand. Key elements of our mission were to re-launch Jameson Crested, Jameson Black Barrel, and Jameson Signature; to develop new product stories, and create a new design expression for the Jameson Heritage Family.
Insight
We know that the world of whiskey tend to take itself rather seriously, especially when dealing with products linked to a brand's soul, core and history. To strengthen Jameson's proposition, and to do it in an authentically Irish way, we needed to incorporated the most Irish of attitudes: unpretentiousness.
The idea
The Heritage Series is embedded in Jameson's history. A history that consists of places, stories, people and things. Jameson has one magical place, unlike anything else, a loving home for history. It is where it lives and thrives: the Jameson archive. The archives are packed with ledgers, documents, historical bottles and artefacts – and at least as many stories, pranks and myths as you'd fit in an endless library. The archives were where we started researching the Heritage Series, and our time there ultimately became the primary source of inspiration for the series. We simply followed the energy.
Structural Design
Packaging Design
Naming